discography
DISCOVER THE MUSIC OF DAVID KERRISON AND DARK DIVERSION
All
Progressive
World
Electronic
Other
Sample selection by genre.
Ghostly Pathways

- Suspense / Apocalypse
Edge of Darkness

- Dark/Somber/ Horror
Forevermore

- Sad / Ambient
The Candlemaker

- Dynamic / Theme
Tumbler

- Atmospheric/ Space SF
Broken Dreams

- Electronic / Orchestral
The Visitor

- Mysterious / SF
Hook

- Synth & Orchestral / SF
Nightlife

- Clubing / Street
See DISCOGRAPHY↗ for offically released music.
About

Abridged version of David's profile
Born in the United Kingdom, David Kerrison has had a wide and varied career as a composer and musician.
As a composer, he has scored music for films such as Owaiko produced by Go Tanaka and MushiRama directed by Jumpei Arai, as well as written music for TV and commercials, having won a few competitions along the way. He has released more than a dozen CDs of his works to critical acclaim, including Masks released in December 2018.
David began his career while still in his teens, when as a guitarist he recorded with music producer Pip Williams with the band Buzz, under the Polydor label. He has since been in hundreds of performances throughout the world, with venues ranging from rock concerts to solo recitals on acoustic guitar.
He has also organized numerous events, including for large charity works, international music and dance festivals, award shows, and major outdoor concerts using his original music. An avid inventor of multiple synthesizers and effect pedals, David earned a bachelor's degree at the American Institute of Technology in computer software, where he experimented with polyphonic analogue development.
At present David is the owner of a state of the art studio that he meticulously designed, called MovingWaves Studio.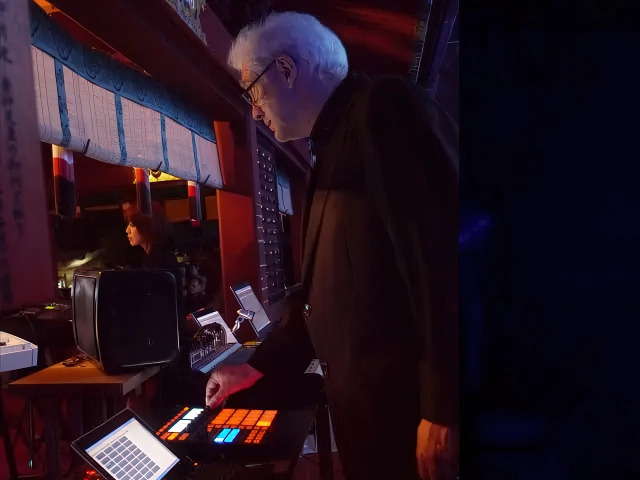 FOH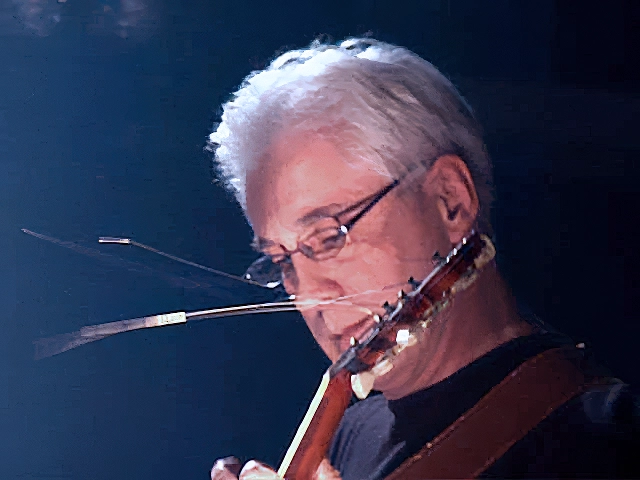 Performer
Mw Studio
Studio and Instruments used in recording